AKUNYILI SUPPORTS MISS GREEN DEMOCRAT REALITY TV SHOW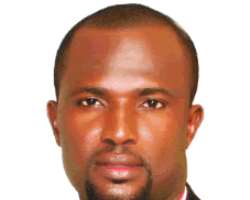 George Iwuala
Minister of Information and Communications, Prof. Dora Akunyili, has endorsed the Miss Green Democrat Nigeria (MGDN), a new reality TV show aimed at showcasing the beauty and qualities of the Nigerian woman.
In her letter of endorsement to Mr. King George Iwuala, the CEO of Miss Democrat B. P. Limited, the Minister stated that the successful conduct of MGDN reality TV show will indeed deepen our democratic values by elevating and uplifting those values through practical experiences, which the target publics of the TV show can readily connect with and relate to.
Mr. Iwuala informed that the reality TV show was also designed to contribute to youth development and women empowerment, especially in this current democratic dispensation. He further stressed that the uniqueness of this first-of-its -kind reality TV show was that it will help to project our women folks, their quality and ability to take up challenges and to be their best in their chosen areas of endeavours.
Akunyili also pointed out another uniqueness of the reality TV show by saying thus. 'I am especially excited that in proselytizing democratic values, it has avoided the didactic route and has instead chosen the vehicle of beauty pageant which is an easier-to-relate with avenue particularly among the female gender and younger segments of our country's population.'
The Minister added that that will do their best to support the successful conduct of the pageant.
Elated Mr. Iwuala disclosed that the maiden edition of the reality show is scheduled to hit the airwaves this August, adding that it would coincide with the 50th independence anniversary of the nation. 'Only female Nigerians between the ages of 20 and 35 who are, at least, 5ft tall will be eligible to contest,' he posited.
The winning criteria will include intelligence, good knowledge of Nigeria socio-political life, character, charisma and carriage among others.
Meanwhile, 37 contestants representing all the States of the federation, including Abuja, will emerge from the zonal screening to be handled by the organizers and AfriHub, a foremost on-line examination conducting consultants. Six zonal queens will emerge after 21 days in the house to vie for the ultimate crown in the grand finale.  Interested contestants should log on to: www.missgreendemocrat.org, for application procedures and more information.