JONATHAN NOT RUBBER STAMP – MAKU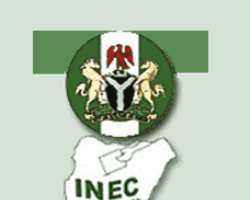 Minister of State for Information and Communications, Labaran Maku has urged Nigerians to be patient with President Goodluck Jonathan on the signing of the Electoral Act forwarded to him for assent recently by the National Assembly. Maku said the President would not act on anxiety and causes more problems ahead of the 2011 polls by hurriedly signing the Electoral Act.
Fielding questions from State House Correspondents at the Presidential Villa, Abuja, yesterday, Maku who said Jonathan was not a rubber stamp president, though he understood the anxiety of Nigerians about the need to hasten up the process on free and fair election in 2011, but that he would not act on such anxiety and cause more problems for the system.
According to the minister, the normal process of presidential assent to any law passed by the National Assembly was that the President would forward such Act to relevant departments of government, including the Ministry of Justice, which would study it and offer advice appropriately.
'If a law is passed to a sitting President, it is not just for rubber stamp. The President is not a rubber stamp. His duty is to go through this law and ensure that there is nothing in it that will cause problem during elections or that will be difficult to enforce. His duty is to ensure that the law that is forwarded to him is in accordance with the Constitution and that it is something that is easily operable.'
Maku noted that the President, based on advice from experts in the executive arm of the government, 'can make observation in case there is any element in the Act that would impede free and fair elections, which he had been drumming to the good people of this country for sometime now.'
He insisted that President Jonathan was doing so much for the attainment of free and fair elections next year and appealed to Nigerians not to begin to insinuate on matters that had not arisen. He recalled that the President had appointed the most credible person to head INEC just as he fast-tracked the financial requirements of the commission through the National Assembly.