Brand New Hit Music: Altrayd Releases A Massive Tune Titled "calvary".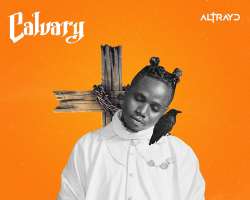 Highly acclaimed Afrobeat artist & producer, Altrayd, releases a mindblowing single "Calvary".
"Calvary" is a captivating afrobeat music with a blend of rich African rhythms and melodies.
This enchanting song highlights Altrayd's exceptional mastery and unwavering commitment to creating great music. With its infectious rhythms, "Calvary" is undoubtedly a masterpiece that deserves a top spot on the playlist of every music enthusiast.