POLICE INTERCEPT 27 RIFLES IN BORNO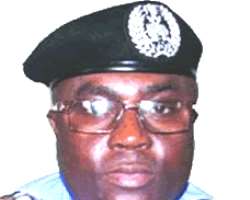 The police in Borno have arrested six men in possession of 27 rifles at separate locations in the state. The suspects were allegedly caught when attempting to ferry the rifles to Wukari and Jos in Taraba and Plateau states.
Daily Sun learnt that one of the suspects was caught with 25 of the rifles reportedly hidden in cartons of smoked fishes in a wagon en route Wukari, Taraba State .
State Commissioner of Police, Ibrahim Abdu who confirmed the interception of the rifles said the arrest of the two sets of gunrunners were successfully executed through the combined efforts of the men of the State Security Services (SSS) and the police, following intelligence reports on the suspected shipments of arms across the state.
'On receiving these reports, our security men intercepted a number of rifles in two separate vehicles purportedly carrying fishes to Jos from the Baga fish market,' he disclosed even as he refused to comment further on the incident 'so as not to jeopardize investigations into the matter and other possible links.'
But police sources informed Daily Sun that the Jos-bound rifle carriers were intercepted in a vehicle by officers and men of the SSS while the Wukari-bound shipment was allegedly led by one Haske, who it was gathered, claimed to be a commercial driver. He was reportedly arrested in a Peugeot 504 wagon with the 25 units of AK-47 rifles and undisclosed rounds of ammunition while attempting to depart Maiduguri for Wukari.
It was also gathered that about four women who claimed to be fish dealers were passengers of the rifle-stocked station wagon.