I TICKLE MY HUSBAND BY GIVING HIM HIS BEST FOOD, AMALA AND GBEGIRI ––MUTIAT LADOJA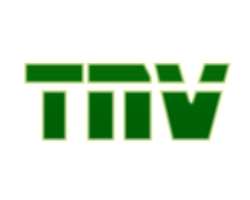 What was your experience as the Governor's wife during the tenure of Alhaji Rashidi Ladoja in Oyo State?
I experienced a lot by knowing that we have to move closer to the grass roots in order to help the ordinary people. We have to know what our communities need, so that we will be able to help them. I saw a lot of people attending to these needs and helping my husband to cover the places he could not reach.
What informed your choice of the pet project, which you christened Idera De Foundation?
I established the foundation before I became the First Lady. But it became elaborate when we came on board. I was moved by the plight of the less-privileged people, who are suffering a lot. Today, only about 15 per cent of the population of Nigeria can eat three square meals per day. That is why I've vowed that whenever I'm in position to help the people, I would do something.
Going by the observation that most of the pet projects initiated by the wives of governors are a mere jamboree, how much will you say your foundation has impacted on the live of the ordinary citizen?
Idera De is for the downtrodden. We have done a lot to help the less-privileged. In the health sector, we have saved many lives. I did not start the foundation to show off as the First Lady of the state. I only wanted to be identified with the less-privileged, on whom we centred our programmes. On education, we have helped some children. We sent a boy with hole in his heart abroad for treatment. We also sent a physically challenged child to Israel to participate in badminton and football. We've empowered our women in the rural areas by giving them grinding machines and other equipment, with money to support them to start small-scale businesses. We bought garri processing machine for people to be able to feed their families.
Can you estimate how much this project has gulped to date?
I can't calculate. There was a girl we spent almost N800,000 to provide an artificial limb. Since you have been here, you can see that so many people have been coming for one thing or the other. There are some spendings that are not receipted and there are some I can't just estimate. We are still spending. Just last week, I knew how much we spent to put the smile on people's faces.
Now that your husband has vacated office, how do you intend to sustain this programme?
Seventeen years ago, I organised a get-together for the less-privileged. I used my personal money. When I started this programme, I used money from my own purse. But after a year, we organised a benefit, where people came and donated to us generously. We used some of the money to construct structures, because we don't want Idera De to die. From the proceeds, we embarked on large-scale farming to sustain the project. We invested in stocks. We did not use government money. I started with my personal money and people are still helping me. Wealthy Nigerians are prepared to help you in any cause if they realise that it is worthy and genuine. One person has even promised to be feeding the occupants of the centre.
Will you say you are fulfilled with the programme?
I'm fulfilled and I thank my God.
What were the landmark achievements you recorded as the First Lady?
Let me point to the story of Femi Oluwatobi, who had a kidney problem. We took up his case and he underwent three major operations at the University College Hospital. Today, he is alive. Whenever I see the boy, I'm always having this innate sense of fulfilment. Mutiat (named after the former governor's wife) was picked when she was a day old. She was born by a mentally-retarded woman and today you can see that she has grown to become a very beautiful and gifted girl. She stays here with me and she does not know any other person as her mother than me. There is also the case of Nike, an amputee that we supported with artificial limbs. There was a woman with ovarian tumour that we took to the hospital for operation not quite three months ago. Whenever I see these people with smiling faces, I'm always happy too.
Why did you name that little girl after yourself?
She bears all my names (Mutiat Olayinka) because she was the first person to benefit from my scheme after I came on board as the wife of the governor.
Are you attracting fund from abroad?
Maybe later. If they see our job on the website, I know some people will want to give us grants.
Before leaving office you had a weeklong activity, especially with the physically challenged and different homes. Was that meant to bid them farewell?
As you know, people do say that when first ladies leave office, their programmes die with them. I want to show people that Idera De has come to stay. I also wanted to reassure the less-privileged people that when we might have left office, we have an office where they can locate us if they need us. That is why I said it is better to organise the get-together in our centre, so that people will know where to locate us. On health, our women in rural areas don't know about any disease known as cervical cancer. I have done it before and I want to throw more light on it. That was why I organised the programme so that we could screen them and let them know that they could approach us for assistance if they were affected. On HIV/AIDS, we discovered that people were hiding from going for the test. It took me two weeks to comb the rural areas to enlighten and persuade them to come for the HIV/AIDS test. You will not believe that more than 1,500 came for the test voluntarily. Prof. Isaac Adewole (former Provost UCH, Ibadan), who came to collaborate with us on the programme, was amazed to see the large turnout. We will assist those that might test positive to the virus.
Are these philanthropic gestures influenced by your philosophy of life?
Well, maybe. My philosophy of live is to live life the way I see it. I'm not so choosy; if I see garri today, I will eat it and if by tomorrow God provides eggs, glory be to God. I'm not a person that will say, 'today I must eat egg and bread' or that I should wear lace. I live my life the way God designs it. And I believe in affecting lives with the resources God has given me.
How will you describe life with His Excellency?
My husband is an unassuming person. He is a go-getter and he does not believe in show off. Although every home has ups and downs, most of our downs are minimal. If you understand a person very well, there won't be quarrel. If he offends you and you tell him, he will apologise. He does not like stepping on people's toes.
Governors hardly have time for their families; how much quality time can you say you spent with the former governor as your husband?
My husband is not so sociable, so he is a family and homely man. He created time for the family.
How do you tickle your husband outside the bedroom?
By giving him his special food: ogi (pap) and moinmoin; and amala and gbegiri.
At 52, how do you maintain your beauty?
That is God's grace.
Do you restrict yourself to special diet or beauty therapy?
No; at all. I don't have any special food. I eat what I like; but most of the time I like eating vegetables.
What informs what you wear?
I wear what suits me and I have no favourite colours.
Who is your role model?
My late mother.
What aspect of her life are you taking after?
She was generous to a fault. Quite unassuming, very hardworking and very fashionable.
Outside office, what next?
I will concentrate on my foundation to help the less-privileged, especially the disabled, who have become outcasts in the society.
Any political ambition?
None. But if my children want to come on board, they will be supported. I love politics; I'm a politician, but I detest violence. Whatever I'm doing is for my children. For me, I will not seek any political office.
For the 11 months that the former governor was illegally removed from office, there was this apprehension over the safety of his family, how did you cope?
We relied on God. And one with God is majority. It was God that sustained us.