Comedian Basketmouth Not Confirmed As 2010 NEA Anchor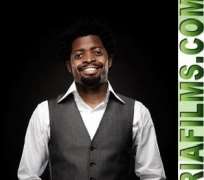 "Basketmouth would not be hosting the Nigeria Entertainment awards, don't be deceived - it is unfortunate that the award producers would announce him on their website as anchor when negotiations were not conclusive".
Contrary to reports the comedian Bright 'Basketmouth' Okpocha would be headlining and anchoring the 2010 edition of the Nigeria Entertainment Awards with singer Omawunmi.
The comedian whose real name is Bright Okpocha has rebuffed the reports as the negotiations with the producers of the award ceremony to have him host the event were conclusive and possibility of having him as an anchor is low.
In a statement released, Basketmouth has come to state that all publicity material suggesting he would be present at the event holding in New York, US is false.
Basketmouth would be in the US with comedy shows of his own but not to anchor the NEA.