OLU JACOBS, ENEBELI ELEBUWA STORM LOCATION FOR EYE N'KORIN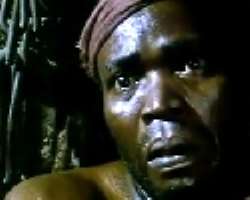 Veteran Nollywood actors, Olu Jacobs and Enebeli Elebuwa, are some of the popular artistes expected to storm location next week for the movie Eye N'Korin (Singing Bird).
Other stars billed to feature in the flick that will be produced by Femi Philips include, Peter Fatomilola, Yinka Quadri, Pasuma Wonder, Eda Onile-Ola, Ayo Adesanya, and Iya Rainbow. The flick, Nollywood Reel gathered, centres around politicians and their escapades.
According to Femi Philips, "Eye N'Korin is a true life story that reveals what many people don't know about politicians and Nigerian politics."
Speaking about his latest flick, Alapatira, which was released three weeks ago, Femi said that the message of the film is simply to emphasise that all that glitters is not gold.