'I am not fashion conscious, but I take good care of my looks'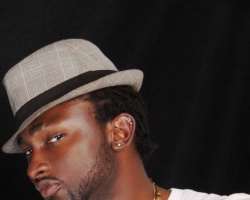 JUST as Africa was warming up to getting the best of Uti Nwachukwu in Big Brother Africa All Star Show, the Nigerian-born actor, TV presenter, model and MC loss his father. Perhaps, he might leave the house before he is evicted. Maybe not. The one-time bank employee and a fan of Chelsea Football Club, who appeared in Nigerian reality series, Next Movie Star, which he finished as runner-up, speaks on life and fashion.
Background
I'm from Aboh, Ndokwa East Local Council of Delta State. I hold a diploma certificate in Computer Science and Education from the University of Nigeria, Nsukka. I also have a degree in same discipline from the Benson Idahosa University.
Who is Uti?
That's a difficult one. I find it difficult to describe my self, but I'm fun to be with. I'm down to earth; I love to laugh at people because I do so to myself. I'm a caring person and very open-minded. If you are open minded; you wouldn't find it very difficult to relate with me. I am just a free, loving nice guy. A free thinker, so to say.
Are you fashion conscious?
I am not fashion conscious, but let me not lie; I take good care of my looks.
Why do you wear your hair like this?
I'm a fashionable guy; I love to try new looks. I have this soft and calm look, and when you look like this, you are able to get away with a lot of things. I found out that when I cut my hair, and I'm clean-shaven, I look too ordinary too young and very vulnerable. I'm in your face kind of person; I like to attract people's attention by looking out of the ordinary. I'm a Leo and may be that's why I like to keep my mien, my hair, I just like to strike people's attention.
Role models
Mom and dad.
Good qualities
Understanding, down to earth, fun to be with, accommodating and genuine. I have a loud voice, I talk too much when I'm excited, sometimes, and I'm not tolerant of people's misbehaviour.
What stands you out?
I'm full of surprises.
Hates
Those who go through my stuff, liars and arrogant people. I don't like people who try to list other's faults even though they have their own.
Favourite books
The Secret, Rhonda Byme
Favourite TV programmes
Heroes, Ugly Betty, Prison Break , Desperate Housewives, 24, Friendsunn '03
Favourite movies
Spirit Underworld 3, Taken, Yes Man Superbad, Superstar, Me, Myself & Irene, Matrix trilogy, Scream Trilogy, King Kong 06, Wanted, Minority Report, Meet the Robinsons, The Incredibles, Tarzan, Hercules 00, Meet The Spartans, Scary Movie 1, Scary Movie 2, Scary Movie 3, Scary Movie 4, Spiderman Trilogy, Player No 1, 30 Days and 7 more.
Best advice from a friend
Happiness is a state of mind and it usually begins with a choice.
Favourite quote
Those who dare to fail miserably are the ones who often succeed greatly echoes his belief in life and he says people describe him as a "cocktail of personalities.
What's he going to do?
If I win, I'll do my part to help the disadvantaged and then invest.