The Next Movie Star reloads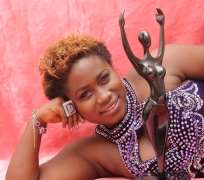 Thousands of young Africans, who have stars in their eyes, may have been presented another opportunity to satisfy their passion for movie and the theatre, as The Next Movie Star, one of Africa's leading TV Reality Show takes its search for the continent's next movie star to 10 African countries – Nigeria, Ghana, Sierra-Lone, Liberia, Gambia, Kenya, Uganda, Malawi, Tanzania and South Africa.
"If you look at the Industry generally," Sola Fajobi, the Show's Executive Producer, enlightens, "you would realize that the African Movie Industry has been dominated by these regions. And so it becomes imperative to include youths from these countries in our plans. 16 Housemates will be selected from these countries, and the winner when he or she emerges, would smile home with a brand new SUV, movie contracts, and cash prizes."
Registration tally on www.nmsafrica.tv, (the Show's official website and registration portal) indicates how high viewers all over Africa rate The Next Movie Star as a consummate TV Reality Show considering the fact that since it began in 2005, it has produced successful housemates in the persons of Annie Macaulay, Tonto Dike, Porttia Yamahan, (Nominee, Best Upcoming Actress AMAA 2008), Lydia Forson (Best Actress in Africa, AMAA Awards 2010), Kevin Chuwang Pam who was second runner up in 2006 and winner of Big Brother Africa, 2009.
Said Fajobi, "I've been asked severally what informs the success of our housemates, and my answer has always been that we train or housemates to be the best at what they have. That is why we always have two-week training and grooming period for our housemates before they even go into the House. For 14days, we bring the best of the industry to train them on a whole lot of things required of a movie star.
"Aside that, we impress it on them that The Next Movie Star is not a money-driven Show; you are not coming here to have money and it is not compulsory that you must win. It's not just the competition; it's actually an interaction with fellow housemates, and entertainment interaction with viewers. We prepare them for the future. That, I think, is more of the success secret of The Next Movie Star, and that's what becomes obvious when they are nominated for an award, and when they go home with the awards."
Unlike past editions, The Next Movie Star 2010 will last for 45days, and as such will be broadcast on 36 TV stations across all participating countries. In Nigeria, Fajobi says, "we have already, secured media partnerships with AIT Network and other local TV stations, while leading TV Stations in each participating country are partnering with us to deliver 1hour, daily, of fresh intrigues, wits, twists, lifestyles and acting skills for 45days.
"Additionally, two leading Cable Stations will transmit 24hours Live on dedicated channels, real time. We have also secured mobile broadcast rights to some mobile networks across Africa on which the most interesting short clips of the show will be available for downloads by their subscribers," Fajobi concludes.
About Digital Interactive Media
Digital Interactive Media are the owners and producers of The Next Movie Star, The Supermom TV Reality Show, and Excite on Tv. Headed by Sola Fajobi, and DIM does what is called Branded Entertainment because over the years, the innovative organization has mastered the art of creating simple and fantastic formats and turning them into exciting experiences on media touch points (Television, Radio, Mobile, Internet, Print, etc) while providing brands and advertisers with unique value-added, cost-saving, brand-building, and advertising windows of opportunities to connect with target market in a meaningful, significant, and sustainable way.