Topic of the day: Is it OK to use God's name for comedy?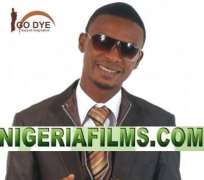 Some people want Naija comedians to stop using God's name to entertain their crowd. They think they are being disrespectful and making a mess of His name in the name of comedy by telling 'God, Jesus' jokes.
For example, a Naija comedian made a joke recently. He said - after Peter cut off someone's ear, Jesus Christ fixed it back then Peter said - baba J, abeg make we take am dey do businees naa. Then baba J say make peter dey cut ears, them go dey collect N50.00 to fix each ear back, then baba J come tell God make He send power...blah, blah, blah...something to that effect.
What do you think? Should comedians stop using God's name in their jokes or it's no biggie?
Pls share your thoughts