Dickson Iroegbu seeks new Jos with Save Our Plateau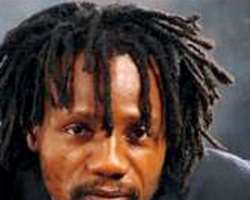 Nollywood director, Dickson Iroegbu, is currently working on a project in support of the search for peace and sanity in Jos, Plateau State.
Tagged Save Our Plateau, the project entails the production of a collection of poems, a film and a musical piece.
According to Iroegbu, the works examine the contradictions that have held Nigeria back since Independence.
They also point to ways by which violent eruptions and other conflicts can be prevented in the future.
He believes it is time artistes like him used the glamour of movies to deal with issues that affect their societies in a realistic manner.
Among the three products, the book is ready, with Iroegbu saying that it will be presented in different parts of the country, starting from his home State, Imo sometime in mid August.
This will be followed by Lagos launch while the train will berth in Jos in September.
At each state, Governors Ikedi Ohakim, Babatunde Fashola and Jonan Jang are respectively expected to be chief hosts.
From Imo State, the launch train will berth in Lagos, where Iroegbu practices as a moviemaker.
He's also depending on the support of Gov. Fashola to raise the profile of crises in various parts of the country, and how best to solve them through preemptive campaigns.
"The Jos leg of the launch is crucial as it is at the heart of the crisis that gave birth to the campaign project designed to give the nation's leadership its healing balm," he says.
"With the Jos crisis still simmering with sporadic killings, it is Iroegbu's view that the Jos leg of the project is given prominence so the people can be reached, and affected in a special, positive way."
Also in September, the film director will take the launch to Abuja to climax the Save Our Plateau project.