Not All Mobile Devices from China are Fake – Nokia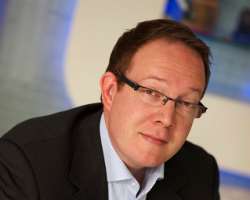 The Director of Communications for Nokia in Greater China and Korea, Louise Ingram
Contrary to the general impression that all mobile devices manufactured in China are substandard, Nokia has declared that this is far from the truth.
The Director of Communications for Nokia in Greater China and Korea, Louise Ingram, made this known during a media tour of Nokia's manufacturing facility in China recently. The plant is one of Nokia's nine manufacturing facilities across the world and Ingram says the phones produced there undergo the same stringent quality controls and tests that have made Nokia the world's leading brand in mobile devices.
The Nokia executive was however quick to add that many counterfeit phones are indeed produced in China and described the act as a global criminal activity that affects many successful consumer product companies in a wide range of industries, and Nokia is no exception. According to Ingram, 'wherever it exists, counterfeiting damages local economies and negatively affects people with legitimate jobs in the supply chain'.
Meanwhile, in a bid to protect unsuspecting buyers from the apparent hazards of these devices, Nokia has adopted a hard line policy with its authorized distributors and retailers with regards to counterfeit products.
Through a dedicated field force, Nokia is able to monitor which outlets are selling counterfeit products and these retailers can be penalized by not receiving rebates, incentives and market support. They may also lose their license as Nokia authorized dealers.
The Head of Government Affairs and Business Environment, Jussi Hinkkanen says, though Nokia abhors the apparent menace of the counterfeit products, the job of effectively addressing the negative trend rests squarely on regulatory agencies. He said a good way for consumers to ensure that they are purchasing the genuine devices is to patronize genuine Nokia outlets.
According to the Hinkkanen, 'it is important for consumers to understand the risks of buying counterfeit mobile phones, which in spite of their poor quality offer the consumer no recourse in terms of warranty or after sales service'.
Jussi Hinkkanen, Nokia's Head of Govt. Affairs/Business Environment
He said these devices can be harmful because there is no standardization of the materials used to produce them. All these, he said, places the unsuspecting consumer at a high risk.
Nokia is the world's number one manufacturer of mobile devices by market share. Beyond its leadership status as a manufacturer of devices, Nokia is fast becoming a leading solutions provider in the converging Internet and communications industries providing internet services that enable users to experience media, messaging, maps and games.
About Nokia
At Nokia, we are committed to connecting people. We combine advanced technology with personalized services that enable people to stay close to what matters to them. Every day, more than 1.2 billion people connect to one another with a Nokia device – from mobile phones to advanced smartphones and high-performance mobile computers. Today, Nokia is integrating its devices with innovative services through Ovi (www.ovi.com), including music, maps, apps, email and more. Nokia's NAVTEQ is a leader in comprehensive digital mapping and navigation services, while Nokia Siemens Networks provides equipment, services and solutions for communications networks globally.