Oh My God!.....what happened to actress UCHE JOMBO?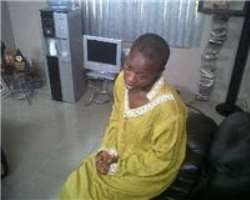 no....its not what you think!!!
shes not ill,this are pictures from the about to be premiered movie HOLDING HOPE.Here she plays the role of a cancer ill mother.to fit into this role the actress went on a diet,lost so much weight that a magazine falsely reported she took out a six month old pregnancy..... and then she takes out all her hair to look the role.
Daring you say?
Well,lets see the movie first!