"Beware! Angels Are Monitoring The Election Results" Nigerian Pastor Affirms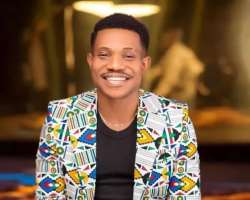 A Nigerian Pastor, Jerry Eze, has taken to his social media handle, Twitter to assure Nigerians that the ongoing election is absolutely guided by supreme beings.
Pastor Jerry Eze is the Lead Pastor of Streams of Joy International. He disclosed that angels are busy monitoring the results of the 2023 presidential election.
Recall that , yesterday 25th of February 2023, Nigeria conducted its periodic election across the country for presidential Governorship, Senatorial and other political offices.
It should be noted that in the light of the electoral process, some people tried manipulating the process which led to violence and snatching of ballot boxes in some locale or polling unit.
In a recent development, Pastor Jerry Eze, who is famous on social media shares on Twitter that the Angel that slapped Herod is presently monitoring Polling Units and Election results around Nigeria.
In his words:
"The Angel that slapped Herod is presently monitoring Polling Units and Election results around Nigeria. Beware!!!"