I LOST A TOOTH, YES I DID-----RAMSEY NOUAH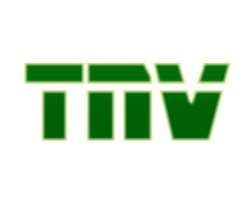 Lover boy of the Nigerian home Video, Ramsey Tokunbo Nouah no doubt has a humble disposition. The half cast actor of a Nigerian mother and an Israeli father's who grew up without his dad's presence, is determined to do his best for his children.The handsome dude spoke to Victor Akande about his family, style and Nollywood, 17 years after he joined the industry.
After your outing in a particular epic movie, you expressed doubt about wanting to attempt that genre again in view of the challenges. Doesn't that sound lazy for a professional actor?
You know the epic movie has got to do with Africa, its people and culture. I am of mixed blood. It was not about my professional performance that I was talking about; it's about the casting. Supposing it was a kind of epic that talks about colonial intervention, my casting could have been appropriate. But for me to be a black man, a typical dark skin, to play in that movie was a wrong cast. You and I know that. I was just looking at it from a professional point of view. It's not as if I couldn't play that role. I will play it perfectly any day.
What is happening to your music ?
(Laughs) From time, I've always loved to do my singing in the bathroom. But a whole lot of people are thinking that there is the possibility that I could get it done professionally. I've never thought of doing music professionally. Anyway, it's still so much in the offing and I am thinking .
You had an accident riding on your bike, recently, how did it really happen?
It was an inevitable situation. It could have happened to anybody. It was not out of reckless diving. I couldn't help it. I may not be able to relate vividly to you the scenario but I'm glad I'm still alive and kicking.
Do you now have to ride your bike with so much caution after that experience?
Like I said it wasn't out of reckless driving, so it's not as if I wasn't cautious. That is why I said I couldn't just explain how it happened in details but I still ride my bike, I still do.
After that accident, there were rumours that all your teeth flew off. How's that?
No, there was nothing like that. I don't know where all that came from. There are a whole lot of speculations about things and how they happened but it didn't happen like that. I lost a tooth, yes I did and I got it replaced, then I had a little cut on my head which the hair has grown to cover. The other things are like bruises and scratches.
As a professional actor, how far do you often go to improve the scripts you are given?
You can insist on bettering the character you are playing rather than changing the entire script or story. So, basically what I do is to better the character. You can also tell them that this story is watery. So I can't do it.
Nollywood has come a long way, what is your impression about the industry?
We've come a long way, we still have a long way to go. There is still so much to be done particularly in the technical area. But I know that with time it will be better. For instance, if you look at the situation in Nigeria, a lot of things are changing for good and I know this is also going to impact on the industry which is already gaining strong recognition in the world as the third largest producing film body in the world.
You have been in this industry for 17 years now if my calculation is correct?
(Cuts in) Wow! That's pretty sharp. I didn't know you have such accurate calculating ability too.
Thank you. So, how has the industry improved your life?
Before the industry, I would say I was just a struggling 'kid on the block', trying to make my way. Then came the industry, I never knew it's going to come this far, I never knew it's going to grow this big. I never thought of myself being in this spot light. But here I 'm today, I 'm benefiting from the industry tremendously. I mean financially, love from all angle; people who just appreciate what you do, touching your heart in so many ways. It's been very, very good for me. Though not like I am expecting because I know that some of the Hollywood stars are still better paid than we are and I just see that we are the path finders for those coming behind us to reap the benefit of what we have sown.
One of you heart's desires is to have a house of your own, a place you can call home. How far have you gone in achieving this?
I am still working that out. In Nigeria, you know every thing is cash and carry. So everything has to be cash. And for me, the kind of taste that I have, I just don't just want to dump anything in anyplace in the name of a house. It has to have class, it has to have taste. It must be posh in that it has to be capital intensive and I am working on that.Please tell us about your family, your wife and kids. I have a beautiful wife, her name is Emilia Philips Nouah, I have my beautiful kids; my first son, Quincy Nouah and my daughter, Desiree Nouah.
So, who between your son and daughter is taking after you?
Well, if you ask me, I brought them into this world for them to come and live their lives. I am not the kind of father who imposes; definitely I wouldn't want my children to be a waste. But importantly let them choose a path for themselves. If they want to take their father's footpath, fine. If they want to try something else, it's ok by me. However, I'll rather they don't take my footpath.
Why? If I may ask…
Nothing serious though. But I just feel they could be better in other areas or industry than mine. But if they are going to be good in acting, good luck to them.One of regrets in life is that you grew up with just your mother and your father was not there. Now as an actor who is so busy from one location to another, don't you feel there is a repetition of a father not being there?I think it is a reflection of what I went through; that's why I did not really see the pain my children are going through. For me now, I probably don't feel they're hurting that I'm not always there, I know they hurt when I am not there because every kid needs a father figure, but you can't help it in a country like this where you have to hustle to make ends meet. But I am trying my best by laying a good foundation for them that they will enjoy as they grow.
Any regret concerning fame and popularity?
Yes I do. I dislike the fame, I dislike the popularity because I am a very private person and I don't seem to have my privacy now. I mean, you can't walk into a place without getting recognition. That's what I regret about popularity, my brother.
So, do you have to cover your face with handkerchief sometimes so that people won't recognise you?
Yes, I wear face cap and all that to conceal my identity but then it usually doesn't work for me. You know I am light skinned. I'm easily spotted, like a gold fish you know (laughs) I'm like a gold fish.
Why your choice of O'jez Restaurant for hang-out?
To, start with, it is the proximity of my house to the place and then you know that most of the artistes live within Surulere which is central. So, O'jez becomes a meeting and departure point for everybody. So, it's easy to say 'let's meet at O'jez and from there we can go to so, so place'. Also, it's a hangout for most of my friends and I don't need to drive all the way to Victoria Island when you can make O'jez in a couple of minutes.
In view of your sense of humour and comradeship, how was growing up like?
I grew up with my mother and she is a woman who is very strict. She doesn't take laziness and lackadaisical attitudes. My senses of humour just came natural. I love intellectual conversations. I love cerebral conversation. I love it when people interact intellectually and when a sense of humour is part of the intellect.
Can you tell us about the school you attended?
I went to Atara Primary School. It was one of the schools which at that time enjoyed free education established by (late Obafemi) Awolowo. I went to another free secondary school, Community Grammar School and ended up doing diploma in University of Lagos and that is where my education ends and here I am today. Those are just my qualifications; not much to write home about, but it still gets me through.
What did you study at Unilag?
Oh, Mass Communications.
One does not get to see Ramsey in Buba and Sokoto not to talk of Agbada. Are there no times you feel like looking African?
(Laughs) When I did my traditional wedding I had some traditional attire which looked like parachute on me. My mother sewed it for me, it was so big and so heavy like an Agbada. I sometimes think the native wears are so cumbersome for me. I just like to go in very easy clothes; T-shirts and jeans.
That's why I don't spot native wears but I still do. Not very often but I do.
You are a wrist watch freak. What brands do you specially prefer?
How do you know that? (Laughs) Yes, I am a freak for wrist watches and I do not have a particular brand per se. I just like the good looks of a good wrist watch. I can tell a good wrist watch from a distance. Of course, I like the Swiss collection if you ask me.The Japan movement are doing very fantastic watches too, like the Kinetic auto replay movement and all that.
When and how can some one gets on your nerves?
(Laughs) Well, back in the days when I was hot tempered it was very easy to spark me off. But today, I'm a bit mature about it and I just let go and relax. There is virtually nothing you can do to provoke me except of course if you hit me. If you hit me for what I did or what I didn't do wrong then I will get provoked.
As a Sagitarian that is prone to changes, don't you feel like you don't have a style?
Yeah. I would say I don't. Because I know for myself that I am unpredictable. I stick and glue to something for a long while and you think that is what I like best and then one day I say no, I want to try this other one. I don't particularly have a style.
How do you cope with your female fans especially those who want an affair?
You know how it is especially being in a profession like acting, you can't be rude to people. But if however they come out strong, you just try to let them know that you can't do this. This is the limit I can go. Sometimes too you just try to be nice to them by letting them know you can't be married to every Nigerian. You can only be married to one person.
Lastly, I remember that once, you had to ask a producer if he was casting you because of your looks or because of what you can do. If you remember that experience could you let us into what transpired?
I have difficulty in remembering that now but it depended on the character. If what the character requires is good looks or a down trodden village boy or street kid- that is what would make me ask that kind of question. Otherwise, I don't think it's all about good looks for you to perform. I don't think so.