PMAN SEEKS N10M COMPENSATION FOR NMA AWARDS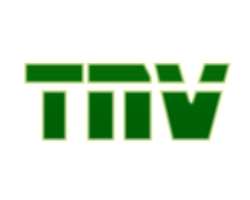 Though the Nigerian Music Awards (NMA) has come and gone. Last week at court 27 of Lagos State High Court complex the Performing Musician Employers Association of Nigeria (PMAN) had filed a case (ID 35/ 2007); PMAN (Claimant) Vs Tony Okoroji and Partners (Defendant Applicant) seeking injunction to stop Chief Tony Okoroji and partners from going ahead with the planned Nigerian Music Awards to be held on 19th May, 2007 as it claimed the NMA since it is entrenched in the PMAN constitution (rule 3 sub-section T:'To set up awards in recognition of outstanding and contributions to musical endeavour and in furtherance of it in
Nigeria') is the property of the Union.
The union prayed the court in the alternative to grant N10 million naira as compensation for the actions of Tony Okoroji and others. Ruling earlier on the case on Monday 15th May, 2007, Justice M. Olokoba over ruled a 28-paragraph affidavit sworn by Chief Tony Okoroji claiming PMAN is a factionalized trade union which has no right to sue him until who has the legal authority is resolved.
He said PMAN as a trade union will out live any factions or individuals. He also maintained that the timing of the litigation was close to the said event and considering the huge material loss and international embarrassment the prayer of PMAN if granted may cause the country.
The application was however adjourned for ruling on the case on May 16th 2007.
Ruling on the case after submissions from Emeka Ibe and Rotimi Abimbola (Counsels to the claimant) and A.O. Aponmade with L.O. Sholanke(Mrs) from Fred Agbaje Chambers (counsel to the defendant applicant) on May 16th Justice Olokoba quoting from relevant cases ruled that it was necessary to consider the balance of convenience in favour of the defendant applicant as the claimant had delayed in filing a suit in the law court. And considering the huge material loss accruing from sponsorship, hotel bookings, flight tickets and the involvement of establishments like Nigerian Television Authority (NTA), African Independent Television (AIT) and other organizations as well as the timing of the suit it was necessary to allow the NMA to hold.
In his submission the counsel to the defendant had prayed the court to grant PMAN a compensation of ten million naira. Justice Olokoba however ruled that the
event be held but since PMAN wanted a compensation he however adjourned the case sine dine (a yet to be announced date).
By Taiwo Obatusin for WWW.NIGERIAFILMS.COM