Court Remands Suspects in Prison Over Love Scam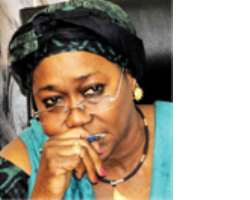 The long arm of the law may have caught up with Omodara Adedapo Oluseye, 27 and Adesuyi Ayodeji Adedapo 27 as a Federal High Court in Lagos has ordered that they be remanded in prison custody, following their arraignment by the Economicand Financial
 Crimes Commission, EFCC, on a two count charge of fraud and obtaining money by false pretence.
 
Based on the not quilty plea of the accused, Counsel to EFCC, Emmanuel Jackson  asked the court to fix a date for trial as the Commission was ready to prove its case. An oral bail application for the accused persons by their counsel, V. T. Uwaokhonye, was rejected by the trial judge, Justice Mohammed Idris who ordered that the accused persons be remanded in prison custody while adjourning to October 4, 2010.
 
For Oluseye, alias Kate Williams who also parade himself as Dr. Oludare, trouble began when in September 2009 the French Embassy petitioned the Commission about the dubious activities of Oluseye and his team. The petitioner alleged that sometimes in May 2009, Oluseye disguising as a lady met one Francios Mercade, a French national on the internet where both of them agreed to get married. 'She' promised Mercade that 'she' will relocate to France to meet him. However there was a snag in the arrangement. 'She' told Mercade that she did a job in Nigeria but that the company has refused to pay 'her' the money and therefore needed a lawyer to facilitate the payment. 'She' also claimed that she needed money to update her travel documents. Convinced that his new love was saying the truth, Mercade sent 25,000 Euros through Western Union Money Transfer to the accused persons before he realized that  his dream lover was only scamming him.
 
In the same vein, Fabian Okwuoma and Stephen Osuji were also arraigned on Monday August 2, 2010 before Justice Mohammed Idris on a three count charge of dealing in counterfeit bank note. They were caught with 300, 000 pieces of fake N1000 notes and three pieces of fake United States of America dollars of US$1 domination.
The accused persons pleaded not guilty to the charge. Justice Idris ordered that they be remanded in prison custody while adjourning the case to 4 th of October for trial.