I SMOKE AND I DRINK, SO WHAT----AYO BINTA MOGAJI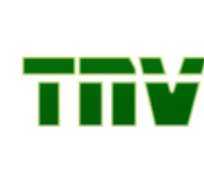 Popular actress, Binta Ayo Mogaji, says reports that her marriage crashed were not true since she was never married to the man in question. She said she only got married in December 2006 to another man who doesn't mind her notorious habits of smoking and taking alcohol. The actress reveals much about her person and her marriage in this interview with www.nollywoodgists.com
So, how would Ayo Mogaji describe herself?
Ayo Mogaji is a simple-minded, natural person, natural to the core. God-fearing, a Muslim. Though I smoke and drink, I am not promiscuous; the whole world knows that. And my drinking and smoking is not as if I am the only person who do that in the theatre. I am not an hypocrite, a lot of people – the so-called respected actresses – do worse things. It is because I am not hypocritical about what I do, and because they've not drawn any scandal sheet on me.
As the daughter of an Imam, how did you come about drinking?
You come about these things one time or the other. I started drinking one day when we were going to have a stage performance at Ikare-Akoko in the 80s, at the burial of the late father of Uncle Jide Ogungbade. It was late in the night and our car broke down along Owo-Ipele axis and there was no water in the car. We were not close to anywhere near water and there were no Okada then. We had only beer in our car that we were taking to our destination and if you didn't want to die of thirst, you must take the beer. That was how I started drinking alcohol.
And it tasted good?
Yeah, it was okay, so it was what we had to drink as water till morning when they now sent somebody to Ikare and brought a mechanic to come and fix the car.
What of cigarettes?
I don't want to talk about that.
At least, you told us how you came about drinking…
Yes, I have told you about alcohol. The Quran does not have anything to do with 'the stick,' so don't bother about that. I have travelled a lot and you got to meet people and you cultivate habits; it's just one of those things.
Can we say it is probably one of your bad habits?
Well, I won't call it a bad habit, but it is some habit. What makes it bad? I am not going nude on the streets like some of my peers; I am not tattooing my breasts and my buttocks. So, what's about the habit? When you do it and people see it, that is when you call it a bad habit, but there are other things that are more atrocious than smoking and drinking that people are doing, but they cannot do it openly.
Has your mum not been worried about that?
Of course, she has. But she knows I am trying to stop; anyway, there is nothing she can do about it. My mum is old, she is always begging me. As long as my husband does not mind, that's okay. It doesn't bother me. I don't bother myself, so let's leave that.