New Power Purchase Agreement Underway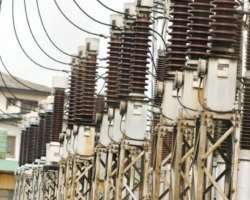 ABUJA, August 01, (THEWILL) - Ahead of the strategies by the Federal Government to bring about steady power supply in the country, a new power purchase agreement governing the sale of electricity by Independent Power Producers (IPPs) is expected within six weeks.
This is the outcome of a meeting of the Presidential Task Force on Power Supply with independent power producers held Friday in Abuja. Power Purchase Agreements (PPAs) which determine commercial viability, is at the heart of investment in the sector, and has remained a knotty issue.
The meeting chaired by the task force chairman and Presidential Adviser on Power, Professor Bart Nnaji, also had the Minister of Finance, Mr. Olusegun Aganga in attendance.
Aganga, Chairman of the National Economic Management Team and member of the Power Action Committee, informed the participants that the government was now ready to meet its obligations to the labour unions. The electricity workers union has been agitating for the payment of their monetization arrears and severance package, causing hitches in the reform process. Aganga said that the appropriations to clear these outstanding payments were contained in the supplementary budget recently passed by the National Assembly.
Besides clearing the payments, Aganga also announced that his ministry was setting up a Sovereign Risk Management Unit which will work out an appropriate guarantee for the single buyer of the power to be produced by the IPPs.
The single buyer for privately generated power, according to Aganga, is a statutory entity created by the Electric Power Sector Reform Act 2005, for the bulk procurement of power from the generating companies and the bulk sale of power to the distribution companies. The IPPs want to ensure that the single buyer is a credit-worthy entity, which in turn makes them (the IPPs) more bankable.
The timetable agreed at the meeting stipulates that the government side shall present a term sheet that will contain key terms and conditions for the PPA between the single buyer and the IPPs. The stakeholders will then negotiate and perfect the term sheet to produce a power purchase agreement for signing in six weeks.
On the side of the power generation companies at the meeting, were 14 IPPs which the task force identified as committed partners. All 14 are licensed, have installed generation capacity which can be increased; have either a gas supply agreement or pipeline license and as such are able to get basic fuel supply (gas, coal etc) by end-2010. By all parameters, these 14 are on the verge of starting operations.
International oil companies which have gas projects were also present at the meeting.