I'M STILL IN BUSINESS — DEBBIE OGUNJOBI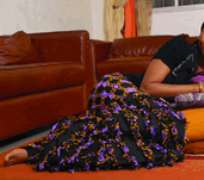 Debbie
Those who think that Debbie Ogunjobi's Everywoman has closed shop may need to look elsewhere. Contrary to the reports that the highbrow boutique has shut its door for business, the proprietor says she's rather waxing stronger.
According to Ogunjobi, who is away on business trip abroad, she received the news with shock and wondered why a proper investigation was not done before the report came out. 'I received phone calls, mails, text messages from clients, friends and relatives on why I closed down my business. I cannot believe that someone would just wake up and write what is not true. My shops are not hidden and are there for anyone to see things for himself,' she says.
Everywoman is known for clothing women from all facets of the economy and is reputable for its high quality clothing and economically desired services.