Incredible!! Striking Transformation: Check To Hear Mother's Conviction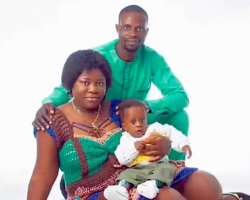 The transformation of a cute one-year old baby has caused controversies on social media as people share awe.
It's also important to reveal that the one year old child was born premature. The sudden transformation exposed the boy's ugly and enigmatic look while a toddler and his present admirably changed appearance.
The mother whose name is not identified shared pictures of the child to celebrate the transformation of her child. The pictures ranged from his birth to his first birthday to the current growth.
She captioned the video:
"Big one ❤️ ❣️🥰 . It can only be God 🙏🏽🙏🏽 forever grateful 🙏🏽🙏🏽."