Can Any Celebrity Relate To Distress That Comes With Poverty As Much As Actor Aki?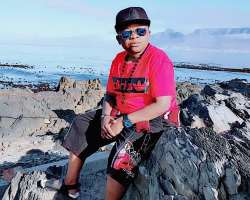 Chinedu Ikedieze, the popular Nigerian actor, is professionally known as Aki, has spoken about the distress that comes with poverty and how he has ended his relationship with it.
The actor says that though poverty used to be his greatest fear, it no longer scares him.
He told Saturday Beats, "Obviously, no one would want to dare poverty if one had had a face-off with it in the past (laughs). I work hard every day to keep poverty at arm's length. I'm sure we (me and poverty) don't have a relationship anymore."
The actor also noted that though he and his colleague, Osita Iheme, Pawpaw, played a lot of stereotypical roles in the early years of their career, they were just doing their jobs.
He said, "It is nothing. We were just enjoying ourselves as actors. Although some people may call it stereotypical roles, they should understand that we were paid to interpret those roles, and we did that convincingly."