Crazy!! See How Biscuit And Tea Is The Reward For 22k Haircut - Eni Cries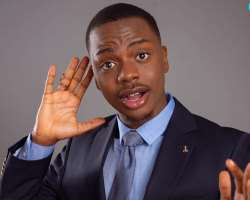 Eni Adeoluwa is a media influencer and has revealead how he gets biscuit and tea for haircut for 22k.
Eni, described his bitterness for having 22k for haircut in a salon which is also a similar charges for home service.
He however described how biscuit and tea usually compel him to have his haircut at a salon for 22k rather than home service that also serves the same charges."My salon charges 22k on walkins for my hair cut, and I just found out I could have been getting that for my home service in another place.
Anyway Sha they use to give us biscuit and tea when we cut our hair, it is the food that makes me go back there."