Don't Spend Your Money On Weeding Again" See Actor Who Criticises Elaborate Party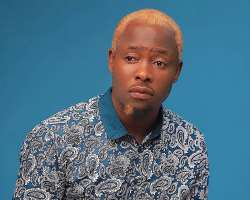 Lege Miami whose real name is Kehinde Adams, is a Nigerian born Yoruba Nollywood actor, and singer. He has spoken vehemently against the throwing of big party for wedding which according to him is meaningless.
He shared a video of himself advising adults telling them to rather spend their time building a home full of children rather than throwing a senseless wedding party.
He maintained that when couples separate, their children will nonetheless unite them sooner or later than throwing a big party.
"Don't spend your money on weeding again. If you spend money on elborate wedding party, when you fight, you may not reconnect again. Child birth is marriage. When you both have children no charm can stop both of you from reconnecting"