Blackbones Confesses How Fake Life On Social Media Stopped Him From Being Active On His Media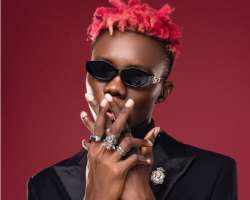 Emeka Akumefule, known professionally as Blaqbonez, has dinstinctly related how social media pressure has caused him to distance himself from visiting media stories for 4 years.
In his tweet, he narrated that the extent people commit themselves to fake life in order to show off or to oppress others has caused him to be less active on his media platforms.
He said that he has stopped watching people's IG and other media platforms stories for 4years because it made him feel less of himself.
"4 years ago i stopped watching people's IG & snapchat stories, because it always made me feel less of myself, people always seemed to have this perfect life, i told myself I won't let then tension me. I still don't watch people's stories. #AskBlaqbonez"