Simisola Reveals Phenomenal 10 Hour Delay To Her Show In Philadelphia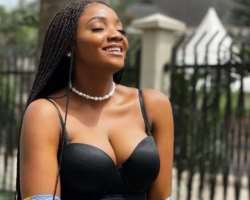 Nigerian songstress, Simisola Kosoko has shared her experience leading to her 10 hour delay to her show in Philadelphia.
She is grateful to her fans in Philadelphia for waiting for her despite the delay in her flight.
As Simi narrated her experience, she solemnly expressed her gratitude to her fans who waited and were pleased to see her on the stage despite the delay.
She revealed how she had to wait for about 10 hours at the airport and ended up performing in a pair of hoodie, joggers, and sneakers because she left her luggage at the airport.
Luckily for her, she had some makeup in her backpack. The talented singer also gave gratitude to God for making it all happen.