Boom!! Mr Macaroni Has Got A Candidate For 2023 Election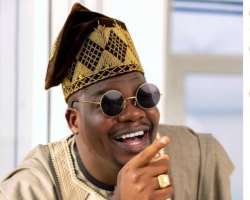 Adebowale "Debo" Adedayo, known by his stage name Mr Macaroni, is a Nigerian actor, content creator and an activist. He has just revealed whom he would be giving his vote in 2023 election.
In his tweet, he disclosed his zero readiness to campaign for any politician, because, to him the matter and situation at hand has gone beyond his listening to begs from politician who are not ready to serve.
Nevertheless, he emphatically declared the candidate whom he would give his vote, and that is Peter Obi.
"I do not and will not campaign for Politicians. I cannot force or beg any Nigerian to vote for a particular candidate but come 2023, the person that I will cast my vote for is Peter Obi!!
And that is final on this matter!!
Enough is Enough!!!".