HIGHLIFE MAESTRO, OSADEBE DIES AT 71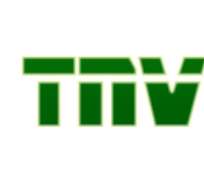 Highlife music icon, Chief Stephen Osita Osadebe is dead. The sun set for the "Osondi Owendi" crooner on May 11 at the age of 71. The cause of the music maestro's death could not be immediately ascertained as at press time, even as family sources said meetings were being held to finalise his funeral arrangement.
Osadebe, who was leader of Nigeria Sound Makers International was born in March 1936, in Atani, near Onitsha. For nearly five decades, he dominated the highlife scene, not only in Nigeria, but Africa and beyond. Indeed, he enjoyed prime prestige of the doyen of highlife music in Africa. In some circles, he was even considered a cultural icon.
It was in apparent recognition of his immense talent and contribution to the nation's arts, culture and entertainment sector, that Osadebe was honoured with the Officer of the Order of Niger (OON) award by the Nigerian government. He was also bestowed with the traditional title of Ezeafulukwe of Atani.
According to a family source, a coordinated funeral arrangement is being planned in some cities in USA on a yet to be announced date.
A highly placed source in the music industry described the death of the highlife giant as a big blow. "He was one of the best musicians the nation has ever produced. He was a good stage man, composer and multi instrumentalist."
Mentored by trumpeter Zeal Onyia, Osadebe had worked his way through a circuit of night clubs and dance halls in Lagos in the 1960s. His musical gift had blossomed in high school in Onitsha, Nigeria's commercial city.
In 1958, his first record was released to much acclaim and acceptance. It contained two songs, one of which was "Adamma," a tribute to a beautiful lady. He composed over 500 songs while more than half of them were recorded, released and circulated worldwide.
Osadebe's musical growth drew from calypso, samba, bolero, rumba, jazz, waltz, all of which are the core formative elements of highlife music in its rustic form. As a part of the post-colonial renaissance that flourished around the era of Kwame Nkrumah, Ghana's founding president, highlife music had its leading exponent in E. T. Mensah, who single-handedly established it a viable art form in West Africa.
Although the outbreak of the civil war in 1969 significantly stalled the development of his art, by mid 70s, however, his career had reached its zenith, particularly with the release of his album, "Osadebe '75" which was a great hit. Several hits followed in rapid succession like "Biafran Bullets." This continued as the Nigerian economy swam in its much wasted oil boom. He also survived several band split-ups.
In 1984, Osadebe struck gold with "Osondi Owendi." His profile had been established as the leading highlife musician.
His bold innovative experiments paid off admirably. "Makojo," which appears in this collection was a celebrated hit from the eighties. One of his internationally celebrated releases of recent is "Kedu America."