loverboy footballer IFEANYI UDEZE 'spoils' lover actress HALIMAR ABUBAKR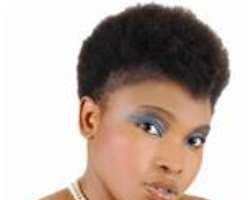 .......MOVES HER INTO NEW APARTMENT.
LOVERS SPOTTED AT AUTO LOUNGE
Date of spotting:saturday july 17,2010
Venue:auto lounge victoria island
Halimar and her footballer loverboy ifeanyi were spotted at the above mentioned date and the olofofo who spotted them drive into the venue together is yet to understand why they played the prank they did.
Hear what was whispered
''Halimar was garbed in a cindarella short dress with big nerd goggles and very flat sandals and ifeanyi was dressed casually in denim pants and halimar had a friend with her.As soon as both lovers walked into the club acknowleged their presence and that probably freaked them out as they both talked briefly and then suprisingly went to different sitting areas and both got busy all day on their phone as if they were communicating via their bb.
when it was time to go,they left again together,hand in hand''.
The second set of whisperes swear that the actress was recently moved into a rented flat by the footballer''she moved into a three Storey building,two bedroom flat off ogunlana drive and he parted with some millions for the rent,its a new house''
Heres a big congratulations to the actress on her new home.
I wonder why they parted ways inside the club?probably didnt want press attention?indeed!!!
What use is their relationship if they play such games in public?
Our forefathers say ''do not be ashamed to go naked if your pata is clean''!!!