BBN Doyin Reveals Critical Feature A Man Should Have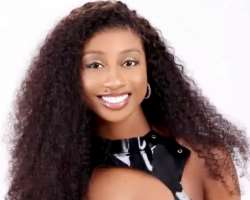 Doyin David Who was a participant in the Big Brother contest reveals in her insta-story the critical features or criteria that guide her choice in selecting men.
In a post shared via her Insta-story, she shared a long list of attributes that would attract her to a man.
According to her, being attached to a man's physical looks is one thing, but being attracted to the way they reason, treat others, and their loyalty is a whole new level of attraction.
She wrote: "Being attracted to someone's looks is one thing. But being attracted to someone's way of thinking healthy habits, loyalty, honesty, inner peace, self-esteem, generosity, kindness, and ability to give and receive love is a whole different level of attraction."