Musician Chop Boii Killed In Abuja While Recording New Song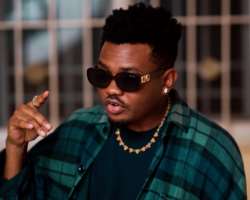 Anpe Pankyes , Popularly known as CHOP BOII is a Nigerian Recording/Performing Artist has been alleged murdered while producing new song in Abuja.
The news about his death was announced in a tweet by Princess Nengi who claimed to be Chop Boyii's friend
Her tweet reads, "Yesterday my friend and three of his friends were butchered and killed In Gwarimpa at their house and thier fingers were cut and thier blood was used to write on the wall "
"Rip chop abuja will miss you. You were just at the wrong place at wrong time. He was producing with his producer a friend and his producers girlfriend.
That they came for the producer and his girlfriend but unluckily for them they were also there and they butchered them all even wrote on the wall with their blood cut their fingers off. He was just damaged"