I WILL USE MY CROWN TO TOUCH LIVES –BEAUTY QUEEN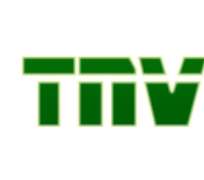 D ebbie Ibinola, winner of the 2006 Prettiest Girl in Nigeria beauty pageant is not just pretty, she has got the brains as well. She dazzled the audience with her beauty and intelligence, which eventually won her the crown.
Since she won the contest, Debbie has embarked on her pet project, which is under the umbrella of Save that Soul Foundation.
The 22-year undergraduate is now doing all she can to save a soul during her one-year tenure. She visited the Red Cross Motherless Babies Home in Lagos where she dined and wined with the kids.
Speaking to In Vogue, Debbie said, "I believe in a better future for Nigeria. The children are the future of this world. We should all try as much as possible to give help and succour where they are needed. I hope to use my crown and my position to touch lives of the less privileged."