Yule's Wife Speaks On Husband's Second Marriage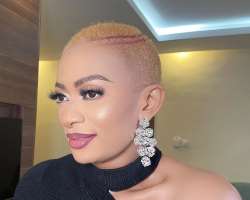 The wife of a popular Nollywood Actor, Yule Edochie, May, has presented her stand on her husband's second marriage.
May Yul-Edochie, entrepreneur and wife to Nollywood actor, Yul Edochie, has taken a stand against her husband's second marriage.
It is clear that in April 2022, Yule announced his second marriage to his colleague, Judy Austin, as well as the birth of their son.
It is on this situation that May presented her position on the decision. She said: "The ability to accept or tolerate challenges and problems in life is a virtue, and should not be misconstrued. There is no point making an already bad situation worse, hence the need to remain calm is crucial...
"Beyond all the unnecessary facades, Polygamy is a life choice and no one should be compelled to accept it. It is something I think all parties involved should embrace willingly, and it's okay for anyone who chooses it. Some religions traditions allow polygamy and I have nothing against it.
"However, I am ABSOLUTELY certain that I will not be NUMBERED as a wife or be cajoled to accept a practice that does not align with my faith and family values," she wrote in the post.