Relationship Advice From Nollywood Actress To Ladies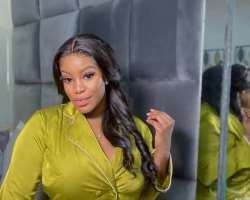 Nollywood actress, Eriata Ese, advises Lagos girls that are planning to leave their relationships.
In her advice, she admonished Lagos girls to remain with their boyfriends despite their unsatisfactory behaviour to them because to her men are almost the same thing. Nevertheless, she concluded that any lady who wants to quit her relationship can give it a try.
Eriata Ese's words read, "In case you are planning to leave your relationship and you live in Lagos; I will advise you to leave the ogbanje and papi water you are dating. Anything you meet outside what you already have is scarecrow. But you can try your luck; the industry don cast. All the best".