Blackbones/Carter Efe Fresh Dose Of Bitter Remarks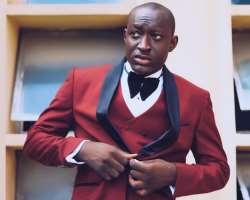 Oderhohwo Joseph Efe popularly known as Carter Efe who is a Nigerian Instagram skit maker and social media influencer has flared out at a Nigerian prolific rapper and singer, Emeka Akumefule, popularly known as Blaqbonez.
However, the two artists has a fresh dose of quarrelsome banter which blackbones acknowledged the fact he has hated Carter Efe for a long time.
Carter Efe: "Black bones you have hated me from day one, if you are jealous just say it..
And also before you open your mouth to say rubbish check for facts Egbon.. Don't act like a baby..."
Blackbones: "I have always hated you. You not funny. You whole comedy is either dance naked or mention Wizkid. Look around everyone's building, they own legacy, u are out here being stupid for someone who don't give a fuck about you".