Lady Regrets Her Indifference To Asake Before Fame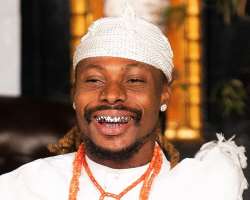 A lady on Twitter regret her negligence to Asake before he attained stardom.
She took to her Twitter handle to share a chat between her and popular YBNL music star Asake. The chat between them revealed her neglecting Asake's request to get her contact.
In the chat, the singer requested the lady's number but she refused, saying she only took interest in his song.
Following Asake's rise to fame, the lady has taken to social media to express her regret as she believed they would still have been friends if she had given him her number.
Sharing the chat, she wrote:
"Shebi I for don give am my number, we would have still been friends even if I was not interested."
The chats between the two parties read,
Lady: " Nothing really. You were everywhere on campus and that is not anything. I understand it's an artist thing but well not everyone likes it".
Asake: "I feel you on that. Maybe I should ask again now. Can I have your number?".
Lady: "I heard Lady on Sydney's page and I liked it so I downloaded it. Nothing attached. Not trying to exactly make friends."