Cross, Former BBN Star Gets Passpot After 7 Stressful Weeks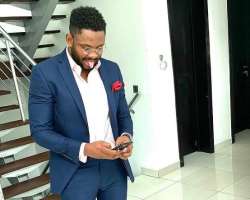 Ikechuckwu Sunday Okonkwo, former BBN star is highly excited for getting his passport back after seven stressful weeks.
Owing to the procurement of the passport, Okonkwo expressively shows his happiness on his social media page.
Okonkwo went by giving thanks to God, the reality TV show star. He expressed her elation as something that can be not contained for getting back his international passport and after seven weeks of being unable to travel.
Cross shared a video on his Snapchat handle just moments after his international travel documents were delivered to him, saying no one can deny him of his progress; they can only delay him.
Heavy loads of comments have been made by fans who are happy for him.