OYO PROBE: PDP GROUP ALLEGES PLAN TO BRIBE EFCC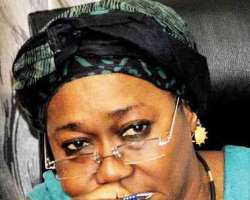 EFCC Chairman, Farida Waziri
The Renewal Group of the Peoples Democratic Party in Oyo State has alleged that it had uncovered plans by the state government to ensure that the Economic and Financial Crimes Commission stop its ongoing investigation in the state.
In an electronic mail made available to our correspondent, the group alleged that in order to achieve its aim, the state government had already secured the assistance of an unnamed retired Inspector-General of Police to prevail on the commission's Chairman, Mrs. Farida Waziri, to stop the probe.
The statement added that the government was already planning to allocate a government quarters to Waziri through a proxy in order to achieve its aim.
He said, 'Our group, PDP Renewal Group holds Mrs. Farida Waziri in high esteem. We also see her as a role model, a woman of substance and integrity who cannot be bought over. We wish to let the EFFC Chairman know that the people of Oyo State and Nigeria as a whole are anxiously waiting for the outcome of EFCC investigation on the allegation against political office holders in Oyo State.'
But the governor's Special Adviser on Public Communications, Mr. Dotun Oyelade, has described the allegation as blatant lies.
Oyelade, in a text message sent to our correspondent, argued that with election very close and all its strategies coming home to roost, the opposition now embrace blatant lies to survive, forgetting that lies have a short life span.
He said, 'The Renewal Group should go back to the propaganda school and learn the art very well,' the governor's aide advised.