OUR NOLLYWOOD, THEIR NOLLYWOOD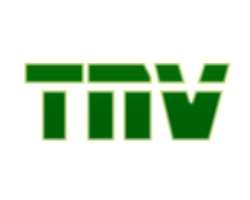 IN our Nollywood the industry serves as a media colossus that provides entertainment, healthy entertainment, and something more and much more. That is our Nollywood or perhaps we should say, what we wish it to be. The Nollywood of the critics is different. It remains an unorganized cottage-industry like business, marred by shady financial transactions, a disorderly work culture, and murky doings, where an alarming percentage of their productions are still shrouded in a thick cloud of mediocrity. We see attention being drawn to a plethora of inconsistencies and glitches punctuating the long list of movies turned out in weekly spurts.
We ask ourselves why the Nollywood addict stays glued to TV sets if the material is so uninspiring. Would it be that they are attracted to the cast that permeates itself in similar roles but in different titles? Or perhaps the plots that are as unimaginative and bogus as they most times appear? Perhaps it is the film titles then? Luring film watchers into the vistas they promise but never accomplish. In their Nollywood we would make sure Ramsey, Jim and the lover boy crew stopped loving for a change and tried acting more diversely. We would encourage directors to audition with more depth for the more minor roles so as to avoid players that voice out memorized phrases in bland, rehearsed hues.
The truth is that in Nollywood, ours and theirs, there is room for a lot of positive change.We would like to buy Nigerian films that were complete in block episodes, not broken into multiple parts to increase sales. When there is a sequel, we'd like to know there was actually a first part that ended properly and a reason for the second. We expect Nollywood to treat their market as an intelligent, even if passionate one and devote more time to plots and detail. Many a time a dead body would not stay dead and items would shift between scenes. A little more time and dedication and these wouldn't be so.
Besides why waste so much time on superfluous shots, precious view time being dedicated to impressive looking mansions and flashy cars, in fact more than is necessary to make us get the point. After all we already know that Nigeria is a land over-flowing with milk and honey. Indeed, would it be easy for 'their Nollywood' to curb its exploitative tendencies, cheapskate glitterati and misdirected acts of showmanship? Would they be so kind as to serve the die-hard Nigerian populace, a people desperately in search of comic relief any kind of relief at all from their every day 'wahala', a more balanced diet of scripts, scenes, sound tracks, and artistic renditions?
Even after all these are fixed we still find ourselves considering how the expanding international demand for Nollywood dramas will affect the cultural and Nigerian content of our films and how Nollywood can improve the Nigerian image internationally. Much of the way Nigeria is perceived abroad, is Hollywood and foreign media-generated. Now that there is another player in the big media game and perhaps we can show the Nigerian perspective to the world.
As time goes by we find ourselves torn between what our Nollywood should be and what their Nollywood is, and wait for a time when Nollywood, ours and theirs becomes one and the same. A time when any CD or video cassette copy of a Nollywood screen picture would aptly define the Nigerianness it bears.