D'prince Sponsored Me In Music -- Ruger Reminisces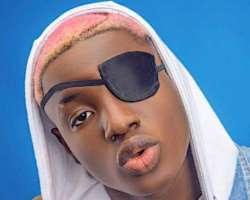 Afrobeat uprising music star, Michael Adebayo Olayinka known by his stage name Ruger has recently disclosed that D Prince was instrumental in his career and financed his first recording session.
The musician revealed this during an appearance on Clout Africa's Clout Talk, presented by comedian Broda Shaggi.
Since the majority of his Instagram recordings were freestyles, a fan wanted to know if he had ever recorded songs before the CEO of Jonzing Records discovered him.
Ruger said that he had never had any of his songs recorded before getting signed to Jonzing World owing to a lack of cash.
The "Bounce" singer claims he was barely making ends meet while working at Computer Village..
Ruger is one of those musicians topping the charts like BNXN.