Jim Iyke Storms Liberia Today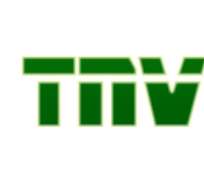 Nollywood sex symbol actor, Jim Iyke, is expected to embark on a three-day visit to Liberia today. The star actor, who will be visiting the country, alongside the working committee members of Jim Iyke Foundation for Facially Deformed Children (JFDC), is also expected to commission four orphanages with 300 facially deformed children, the physically challenged and orphans alike.
Aimed at providing succour to afflicted children all over Africa, the special visit is in conjunction with Monica Manley Charity Organisation (MOMACO), a leading charity organisation in Liberia and supported by UNESCO. Entertainment Cafe gathered that a special basketball game will be held at the Sports Commission, Monrovia, tomorrow afternoon, while a reception will be held at the pepper bush night club, later in the day.
Speaking with Entertainment Cafe, CEO of MOMACO, Miss Monica Manley, said the city of Monrovia is agog in preparation for the star actor's charity visit. "Most of the children, who witnessed Charles Okafor's visit to Liberia in 2004, have been waiting to meet Jim and the former presidential aspirant and ace footballer, George Opong Weah, who had earlier promised to reach out to them by December this year," she disclosed.