Janhvi Kapoor Plays Villain Character In New Movie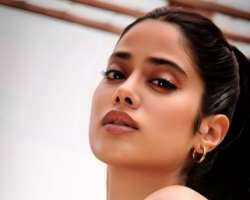 Bollywood star actress, Kapoor will feature in new crime action movie.
The newly released trailer captures the story of a poor from Bihar seeking for greener pastures in Punjab. She is lured into the drugs and turns out be a fierce, fearless drug baroness.
Regardless of her villain character as expected in her line of business, Kapoor still takes care and concern for her family as top priority.
The trailer of the film, 'Good Luck Jerry' was released by Disney+ Hotstar today. It showed her as a woman from Bihar, who is struggling to find a job to take care of her mother, who has been diagnosed with lung cancer. The trailer of the black comedy. Good Luck Jerry is the remake of the 2018 Tamil film Kolamaavu Kokila, which starred Nayanthara in the lead role.
Janhvi Kapoor, who plays the title role of Jaipreet 'Jerry' Sethi in the film, shared the link to the trailer on Instagram earliest today. She captioned it with a dialogue from the film, "Finally! Miliye Jerry se. Aur yaad rakhiye- hum jitne dikhte hain, utne hain nahi (Meet Jerry. And remember-- I am not how I look)."
Directed by Siddharth Sen, Good Luck Jerry is scheduled to release on Disney+ Hotstar on July 29. The film is produced by Subaskaran Allirajah, Aanand L Rai and Mahaveer Jain, and also stars Sahil Mehta and Saurabh Sachdeva and a stellar of acts.