Apple Music rates Khaid as Up Next Artist for Nigeria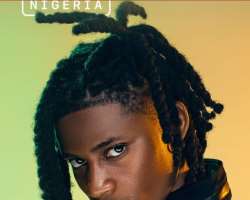 Reputable music platform, Apple Music has announced the latest featured artist in its Up Next emerging artist program in Nigeria as Afrofusion singer and songwriter,Sulaimon Shekoni Solomon who goes by the stage name, Khaid.
While reacting to the announcement, an excited Khaid said: "I am so grateful and amazed with how far I have come and I am very excited to be an Apple Music Up Next artist and to see that my sound is being accepted globally. This encourages me more to make music for everyone, everywhere around the globe. As I said, I am diverse and I still maintain my ground. Diversity is the vision"
The teen fell in love with music at an early age. It was his fluid and bold freestyles which served as an outlet for his talent that caught the ears of the comedian, Sydney Talker.
Since his discovery, the fast-rising star has emerged as a talent whose perfect blend of Afrogrove and trap elements sets him apart. His debut EP, 'DIVERSITY' showcased his seamless and exciting blend of music. His debut hit single 'With You' brought him mainstream attention and success.
As the newest Up Next artist to be spotlighted in Nigeria, Khaid will be featured across Apple Music's Nigeria Up Next playlist.
We will be expecting to hear more goodness on our newest act. More fame!