Texas couple jailed for enslaving Nigerian widow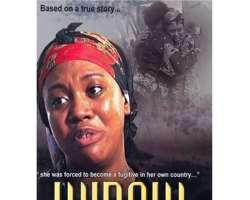 A Texas couple was sentenced Friday to jail after holding a widowed Nigerian mother of six as a slave for more than eight years.
"Emmanuel Nnaji, 50, a naturalized citizen of the United States was sentenced to 20 years in prison. Ngozi Ihechere Nnaji, 40, a citizen of
Nigeria, was sentenced to nine years in prison.'' a statement from the Department of Justice said.
The defendants were also ordered to pay $305,957.60 in restitution.
The victim, whose name was not given, had been recruited in her home country, Nigeria with promises that her children would be cared for in exchange for her work in the United States.
The promises were never fulfilled, rather, the defendants confiscated the victim's passport and never returned it. For over eight years, the victim cared for the defendants' children, cooked and cleaned with no days off. In return, the victim's family received an estimated $300 for the eight-year period.
The defendants prevented the victim from going out unsupervised; prohibited her from speaking with her children on the phone unsupervised; and forbid her to make friends or talk with the defendants' friends.
The victim also testified that Emmanuel Nnaji also sexually assaulted her.
"The involuntary servitude and mistreatment that this victim endured is intolerable in a nation founded on freedom and individual rights," said Thomas E. Perez, Assistant Attorney General for the Justice Department's Civil Rights Division who described the situation as "modern day slavery."
In her reaction, Hadiza Bayero, a public broadcaster in northern Nigeria, expressed shock at the story and said ''women should be empowered and people should learn that you don't have to go out there to make it.''
She said the Nigerian government should live up to its responsibilities by creating and implementing more programmes for women, widows and orphaned children.
"A woman who was comfortable, who was working and had something doing would not follow these people," the senior broadcaster said.