Psychotic Is The Story Of An Average Nigerian -- Ben Akpoyibo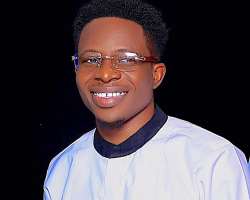 All road leads to the Light of the Nation state, Anambra as creative arts lovers troop to grace the premiere of the cinema movie, "Psychotic."
Produced by the Radiant Light Visuals , "Psychotic" the movie tells the story of two reporters, Alanna and Nicolas who step out to investigate about a man name Steve who has been in a psychiatric hospital for a crime he didn't commit. They would discover a world deeper than the ordinary life as an average person. The story is filled with love, betrayal and intrigues.
Speaking to newsmen at a brief press meeting, the director of the movie, Ben Akpoyibo also known as The Creator expressed excitement over the success of the project.
He explained that the story has a great impact on our society because many individuals goes into pain and struggles they know nothing about, just like Steve who has been in this cell for 22years. He is just a common man subjected to a suffering that chained him against his will.
The movie premiere will hold today being 10th April,2022 at the popular Annabel Cinemas in Awka at exactly 5pm prompt.
Akpoyibo is an upcoming artistic director extraordinaire with lots of creative ingenuity to his credit. He is the CEO, Radiant Light Visuals and has worked with top directors and actors in the Nigerian movie industry.