Hi DeeX - Ayo (Joy)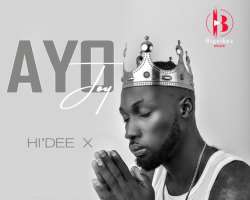 Olaleye Joshua Idowu stage name Hi Deex was Born on the 13th of September, 1990 And hails from Ilesa , Osun State, Nigeria. Hi Deex as an artist has had the opportunity of performing alongside with so many Nigerian top-listed artists both in and out of the country, he has also dropped two singles in the past which includes "Daddy" and Talk & Do featuring Zion Century.
Hi Deex also known as Xpstarboy has just released a new single that is gaining maximum airplay, the single which is Title " Ayo (Joy)"
This Hit singles is a debut of its kind under the stable of BigVibez Music.
Ayo (Joy) is an adoration Rhythm of the Overwhelming gifts of life and all that pertains to it, whom Hi Deex believes is created with special gifts and instincts.
In pursuit of his dreams he hooked up BigVibez Music, Nigerian Favorite A&R and music Business Entertainment Outfit