INSURERS MUST UNDERWRITE MARITIME, AVIATION, TELECOMS TO GROW – ADEDIPE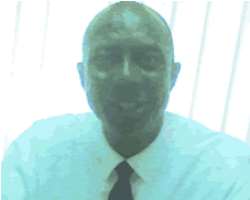 'Problems of insurance industries do not stop at stocks not being attractive to investors. The problems transcend that of capital appreciation in the capital market to the lack of ability to identify bright prospects for the sub-sector.'
Dr. Biodun Adedipe, a management and financial consultant with a wide scope of knowledge in the financial market, said that unless Nigerian underwriters move into maritime, aviation, telecoms and oil sectors, the industry will find it hard to make reasonable improvement.
He said that these areas act as clog in the progress of insurance sub-sector and, until some thing is done with local content policy towards benefiting the sub-sector, foreign underwriters would continue to deny them lucrative jobs.
He said that with government implementing the local content policy and the underwriters marketing aggressively, the fortunes of the sub-sector will change for the better. Adedipe stated that by putting pressure on government for the implementation of the local content policy with the industry consideration, there would be great improvement for the industry.
He fielded questions for the Daily Sun, speaking on other issues that relate to Insurance industry.
Excerpts:
Hope for insurance stocks
There are very bright prospects for insurance stocks. There are government polices that should ordinarily be of benefit to insurance sector but without the implementation and enforcement, certainly the fall-out for insurance will still remain elusive. For example; the local content policy is not necessarily geared towards insurance per se in the oil sector but, if that is implemented and enforced, there will obviously be massive fallout for domestic insurance operators. Equally, if we look at maritime we had the policy, which is also local content in nature…and you take a look at Telecom as well, even aviation. You see that there are lots of prospects for them.
If government is implementing those policies and underwriters themselves also move and market aggressively, part of it, I believe, is there should be a kind of pressure group to lobby the government to actually implement that. This is what they do in other jurisdictions. So it is not a matter of sitting back and waiting for government to implement, but you actually put pressure on them in subtle and very professional manner for government to implement those polices.
If those policies are implemented, the percentage growth in the market will be so huge that nobody will need to beg for insurance stocks because the performance of the stocks is what determines their attraction to investors. That is what I see as bright prospects for them because, if you look at what government is doing now, they talk about implementing the local content policy both in insurance sector, oil industry and the rest of them. So if all of these are done, what I see is significant improvement in performance, and that will affect the stocks performance in the stock market.
Perception of insurance services
I will say two basic things, two basic things in the sense that, one is that the operators themselves should do more education awareness campaign. Letting people be aware of the benefits not just telling us the products, the benefit tale for example. Now you want to sell fire insurance to me, if all you tell me is that if I take fire cover for my house it means that will get compensation to build a house. But if you don't relate the fire insurance you are selling to the safety of my life and of my family members then you have not really sold the product to me.
In which case if I take fire insurance for example in order for you to underwrite that, it will require you coming to inspect my house and also point out certain safety measures that I should put in place. Now by taking that insurance, I will take that safety measures in which case it is ultimately not the building itself that you are insuring, you are helping me in the process of insuring safety of my life and the life of my family members. Now if they sell it in that angle the likelihood is that I will see the benefit as beyond the money they paid for the house. But in actual fact they are helping towards the security of life in my family.
That is on one side. The other side to it is the fact that if the entire ministry, legislators, regulatory provisions are in place and the insurance themselves are going out to market this products; most importantly if I have a claim to make, let the operators not find excuses, let them go right out and pay the claim. That is what actually boosts the confidence of the public in insurance products. Until I begin to see that when I make a claim one flimsy excuse will not be given as to why the claim should not be settled, I will then say yes clearly, these guys, they mean business. That means I pay my premium on time and as required and when I have to make a claim there won't be excuses, I be paid. That way I will want to buy not just one insurance product. I will buy the entire range.
I will move up from life to house to properties to also education insurance all the entire gamut. I will want to buy all those. If I make a claim in one area and the claim is paid properly without any excuses. That is the critical thing for them, because that will help to build trust and confidence and without trust and confidence nobody will buy insurance because you pay in advance and if am going to pay in advance by paying premium then when the time comes for me to make a claim they better also meet that particular bill. That's the only way they can infuse confidence in the insuring public.
Low insurance stocks attraction
The basic reason is that insurance business is peculiar in a way because as you are making profits, you have to be conscious that you have to build your insurance fund towards any future claims. But that is where the real challenge of managing the business comes. How do you strike a balance between building insurance form and at the same time paying claims and toward the shareholders? Now the reward of shareholders is the issue as far as the stock market is concerned. And as shareholders, two basic ways I look at rewards one is dividend payment the other one off course is price appreciation.
Now dividend payment can come either as cash or bonus issue. So now what attract any investor to any stock will be the balance between those now if you are going to pay dividend if comes as cash wholly and good wont come as cash a bonus will be issued to you. That is also attractive but if so where those two are weak that is dividend side whether in cash or as bonus if is weak then the stock wont be attractive, especially relating that to the demographic structure of Nigeria. The population is largely youth, it is a youthful population.
Now to the extent, most investors in the market usually are the up coming generations in terms number and off course life look also at the distribution of work, the distribution of work is moving more and more the middle class are remerged and equally even the younger generations are not in the middle, even the low income class in Nigeria. Now because of what happened during consolidation have become more aware of the stock market and the opportunities for creation here, so a lot of them have also invested in the stock market. So for them therefore the critical thing that will be attractive is whether you are paying dividends in cash or you are making bonuses so, so far the insurance stock are not promising these two on a regular basis.
The likelihood is that they is will not attractive in relative tax, that relative to other sectors of the economy and that is the critical thing that I see here as far as their performance is concern for the stock market. At many cast the share price is not appreciating any significant of the two relative to other stock on the market so the question now will be for the long time investor and even the short term investor, what it is for you. Because that's the question an investors will ask.
Payments dividend under profit crunch
That is where all of these come together. Now in running a business, nobody will mark you down for not making a profit in one year. Nobody will also mark you down if there is a general downturn in the economy that affects every player in that market. But when you operate in a system where you take the Nigerian economy, for example for the past eight years, it has been growing at not less than 6 per cent per annum. So the economy has been growing. Now you take also different sectors of the economy, you look at equally the different segments of the stock market and you find out in every one of them, there are a few sound performing organisations you can pick out. So the question now is that if those ones are doing well why are you not doing well?