JEWELS, D'ACCORD JOIN RUGGEDMAN, JAZZMAN ON STARTREK IN LAGOS, IBADAN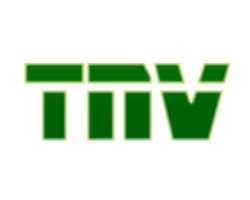 Playing for the first time alongside some of the big names in the music industry, newly crowned best band of the Nigerian Breweries sponsored Star Quest, The Jewels last weekend at the Adamasingba Stadium, Ibadan proved that their victory over the other bands was not a fluke after all.
Unlike the previous night at the Samkol Hotel, Ikotun, Lagos where they were outshone by the older hands in the business, the Eghaghe-led band of five male and one female played as if they were possessed by demons as they held the Ibadan audience spell bound throughout the night.
Spurred by the encouraging screams of the audience, who kept shouting, "we voted you", the band performed to the delight of the crowd.
And unlike the Lagos show where The Jewels played largely songs that got them into the finals of the Star Quest, the Ibadan show was a completely different cup of cake. New songs popped out of the throats of the lead vocals.
As the group left the stage for the immediate past winners of Star Quest, D'Accord, it was with an obvious feeling of satisfaction. And for members of the D'Accord band who only a fortnight ago held an album-listening party, it was an opportunity to show that they have come of age.
With the two original female members of the winning group visibly missing from the line-up, D'Accord showed some of the sparks that made them the favorite of voters at the finals of the 2006 edition of Star Quest. Naturalness and stage control was the hallmark of their performance as they exhibited well-choreographed dance steps. And just when the crowd thought it was over; the band came up with more tricks.
The exit of D'Accord brought in Jazzman Olofin whose his hip swinging girls had wrought magic on the crowd. The audience yelled for more and Jazzman did not hesitate to give them another three star performance.
A veteran stand up comedian, the Akwa Ibom state-born MC Basket Mouth, who also entertains musically proved equal to the Ibadan crowd that was initially unwilling to be carried along. He put on his thinking cap and manufactured brand new jokes that eventually broke the ice and got the audience eating from his palms.
Basket Mouth's performance and his relationship with the crowd really set the night up for the musicians to showcase their artistry. Moreover, a petit undergraduate of the Obafemi Awolowo University, Onos got an ovation from the crowd for a reggae song she performed.
The last act of the night, Ruggedman did not disappoint too as his three star performances confirmed his class. However, the only problem with the hip-hop star was his inability to dish out some of his most favoured songs. Rather, he chose to entertain the crowd with several support acts.