AMAA BOSS SCREENS GRA WOMEN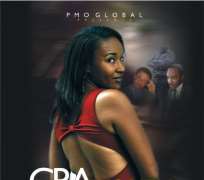 I am excited about this new soap, even though it has not started showing on TV yet but i am sure its going to be loaded with interesting scenes. I learnt it was shot with some of Nigeria's most talented actresses. Doris Simeon is one of those that gets my vote any day when it comes to acting.Chika too! Remember her role in Fuji House of Commotion by Amaka Igwe.
The new soap is the work of Peace Anyiam Osigwe, the hardworking boss of AMAA (Africa Movie Academy Awards).In an invitation she sent to us, Anyiam Osigwe said she would be doing a sneak preview of one of the episode of 'GRA Women' at Protea Hotel, Ikeja on Friday 9 July 2010. She promised an early evening of drink with great fun as we watch the episode, which would hit the screen next quarter of this year.She said, GRA is a total package,coming after her long while creative hibernation.