US Embassy Announce New Changes To Visa Fees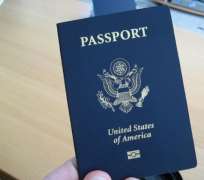 San Francisco, July 12, (THEWILL) – The United States Government today announced new visa fees guidelines for impending immigrants into the United States of America.
A statement posted on the US Embassy Nigeria web site said, "The worldwide change to fees are associated with certain categories of immigrant visas and American citizenship services. The newly announced fees follow new non-immigrant visa fees previously announced June 4, 2010. The Department of State is changing the schedule of fees to ensure sufficient resources to cover the rising cost of delivering consular services. The U.S. Embassy in Abuja and the U.S. Consulate General in Lagos will begin collecting the new fees from individuals submitting applications on or after July 13, 2010.
"Under the new worldwide schedule of fees, the application fee for immigrant visas in immediate relative and family preference cases (processed on the basis of an I-130, I-600 or I-800 petition) will be $330. The application fee for employment-based cases (processed on the basis of an I-140 petition) will be $720. Diversity Visa applicants will pay a total fee of $819, including application processing and security surcharge fees. Changes to fees covering American citizen services include new passport, birth registration and notarial fees.
"The total charge for a first-time U.S. passport for an adult, including the application fee, security surcharge, and execution fee, will be $135; for an adult's U.S. passport renewal, the total fee will be $110; and for a minor's U.S. passport, the total fee will be $105. A new fee of $82 for inserting additional passport pages into a U.S. passport will be imposed. The fee for a Consular Report of Birth Abroad will be $100. Notarial fees will be $50 per notarized document.
"In general, the new fees are due in full for any services provided on or after July 13, 2010. All fees are payable in U.S. dollars or the equivalent in Naira.
In Justifying the changes, the Embassy said, "The new, tiered fee structure was created to cover the higher costs for processing certain categories of consular services that are more complicated and require more in-depth consideration.
"The U.S. Department of State is required to recover, as much as possible, the cost of processing consular services through the collection of these fees. The U.S. Department of State began collecting increased fees for nonimmigrant visa applications on June 4, 2010.